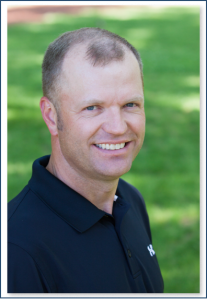 Dr. Greg Simon completed his undergraduate studies at the University of Arkansas before attending dental school at the University of Tennessee, from which he graduated with his Doctor of Dental Surgery (DDS) degree in 1998. He regularly completes continuing education courses, and has completed additional training in dental implants. As a dentist Dr. Simon is dedicated to treating his patients the way that he would want to be treated, and to helping his community to achieve and maintain better dental health. He is a member of the American Dental Association® and has practiced in the Conway area for over 20 years.
Dr. Simon was born and raised here in Conway, and much of his family still lives in the area. He has two teenage sons, and in his spare time can be found hunting, fishing and working on the farm.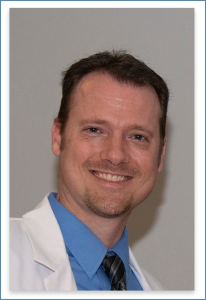 Dr. David Riggs earned his Doctor of Dental Medicine degree from the Medical University of South Carolina in Charleston in 2020, after receiving his Bachelor of Science in biology from the University of Central Arkansas. Prior to dental school, he worked as a surgical assistant and dental lab technician in oral surgery for 14 years. As a life-long learner, Dr. Riggs completes an average of 25 continuing education credits every year, but he occasionally does more in an effort to gain knowledge in particular areas of interest, such as advanced PHAST™ training with the Fotona dental laser.
Dr. Riggs is a member of the American Dental Association, the Academy of General Dentistry and the Academy of Osseointegration. He has also been honored with the following awards:
Outstanding Dental Student in Implant Dentistry — Academy of Osseointegration, 2020
Student Leadership Award — James B. Edwards College of Dental Medicine Alumni Foundation, 2020
Student Servant Leadership Award — Academy of Dentistry International
Outstanding Student Leader Award — American College of Dentists (Carolina Section)
As a dentist, Dr. Riggs' goal is to improve the level of dental care and dental health of the community and to create long term relationships with my patients. He is proud to have practiced in the area for the past year and looks forward to many more years serving the Conway community.
Dr. Riggs has a wonderful wife, Paige, and five beautiful children: Ethan, Violet, Fletcher, Norah and Heidi. In his free time, he loves doing things with his kids outdoors, including hiking and camping. He also enjoys playing softball, skating and playing guitar.